One wristbands gets you all this....
(In Alphabetical Order)
DJ Aphrodite, Armanni Reign, Bensley, Caddy Cad, Calyx & TeeBee, Crash, Delta Heavy, DJ SS, Drumsound & Bassline Smith. Dynamite MC,Etherwood, Everfresh, MC FATMAN D, Hydee, Loadstar, DJ Lush, Marcus Visionary, Metrik, Micky Finn, Mr. Brown, NC-17, Nu:Tone, THE PROTOTYPES, Traj Mc, Tribe Steppaz
Plus more DJs TBA at the official afterparty!
Get your wristbands before they sell out! CLICK HERE!
--------
BASSWEEK 2015 EVENTS, Toronto, Ontario, Canada
* BASSWEEK Wristband GUARANTEES entry to all BASSWEEK events! *
---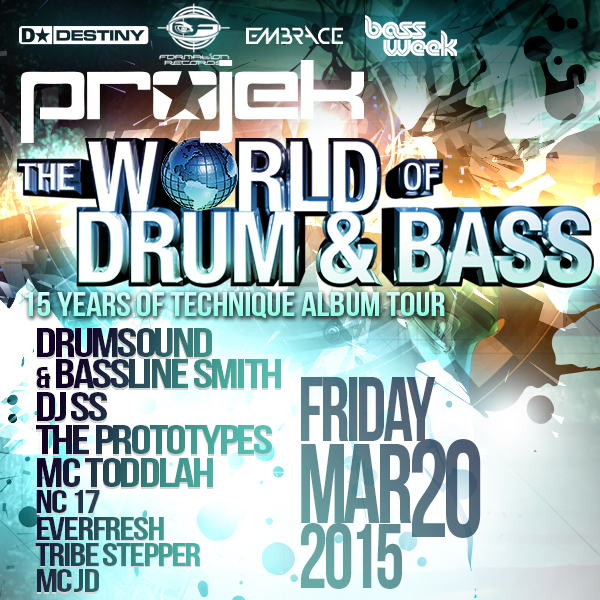 ** MAR 20 - The World of Drum & Bass
Feat: Drumsound & Bassline Smith, DJ SS, The Prototypes, MC Toddlah & More!
Venue: The Hoxton
Doors: 10:00pm
Event Listing: http://www.facebook.com/events/441792665972981
---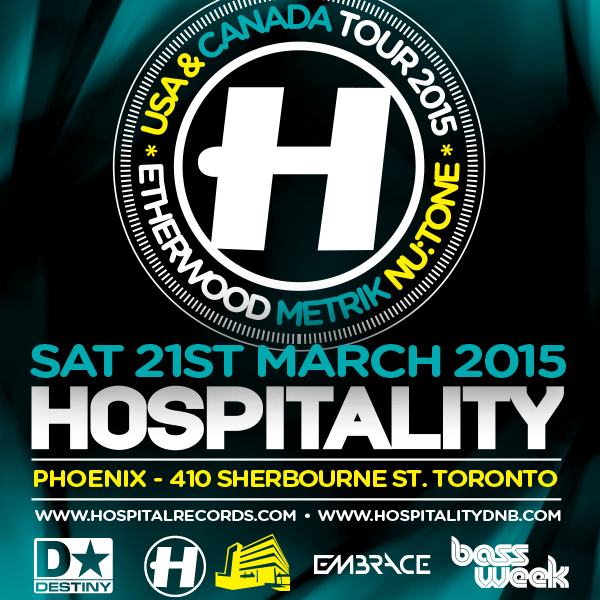 ** MAR 21 - projek: HOSPITALITY
Feat: Metrik, Etherwood, Nu:Tone, Dynamite MC & More!
Venue: The Phoenix Concert Theatre (powered by PK Sound!)
Doors: 10:00pm
Event Listing: http://www.facebook.com/events/854559284575666
---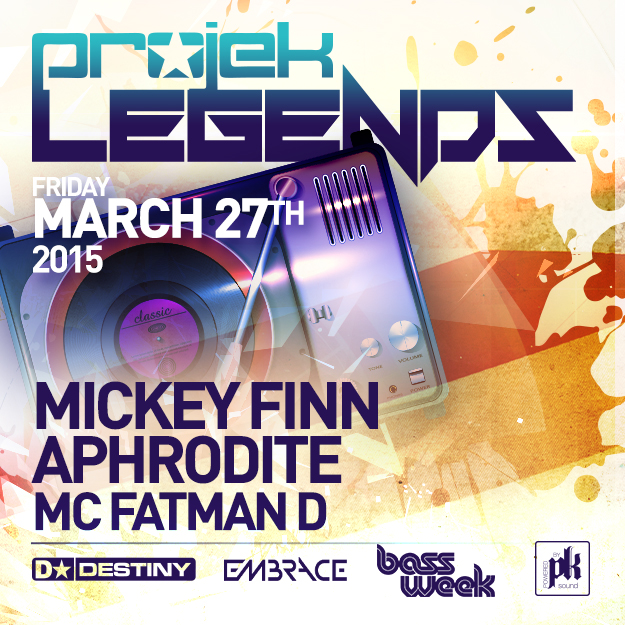 ** MAR 27 - projek: LEGENDS
Feat: Micky Finn, Aphrodite, Fatman D & More!
Venue: The Phoenix Concert Theatre (powered by PK Sound!)
Doors: 10:00pm
Event Listing: http://www.facebook.com/events/1489816167972436
---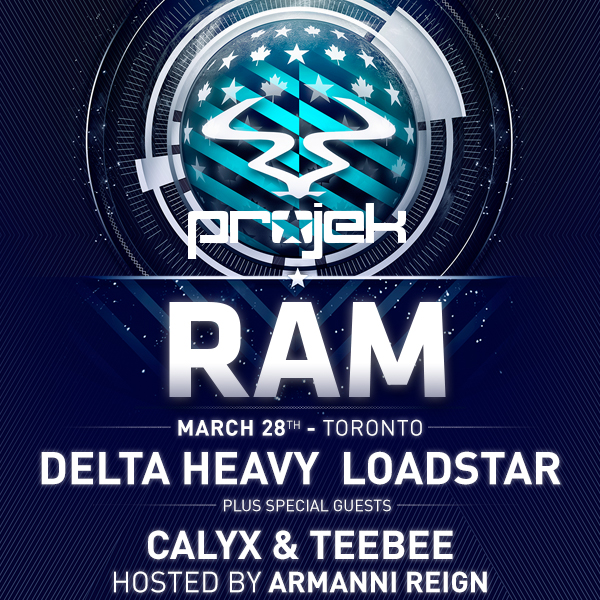 ** MAR 28 - projek: RAM
Feat: Delta Heavy, Loadstar, Calyx & Teebee, Bensley, Armanni Reign & More!
Venue: The Phoenix Concert Theatre (powered by PK Sound!)
Doors: 10:00pm
Event Listing: http://www.facebook.com/events/581150942030289
---
** MAR 29 - BASSWEEK AFTERPARTY
Venue: Tota
Doors: 10:00
Event Listing: TBA