When you think of the name Aphrodite, you think 'golden', 'supreme' 'opulent'. That is exactly who Gavin King is. The mastermind behind the acid house club, 'Aphrodite' in the the late 80s' means the moon and back to junglists of today.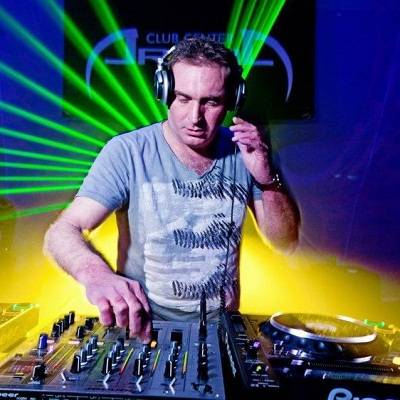 Known as A Zone and DJ Aphro, he's started his career alongside his friend and business partner, Adam Dyerson.  Soon after, the moniker fell solely on King thus, his legacy as DJ Aphrodite was born. From a salacious dubplate collection to a now, classic library of all things jungle, he is the omega of drum and bass.
Playing shows all around England as the 'Aphrodite DJs' with his friend, he began to oversee drum and bass in its infancy. Owning a club in the heart of the acid house craze in England and making music wasn't enough. With the rise of breakbeat and jungle in full swing, he started his own label to manage his own music and cut costs. The response was overwhelming. He focused on consistently cutting dubplates and looking for the hottest new sound to cultivate. Although small at first, the label would end up being more cutting-edge then was imaginable at the time.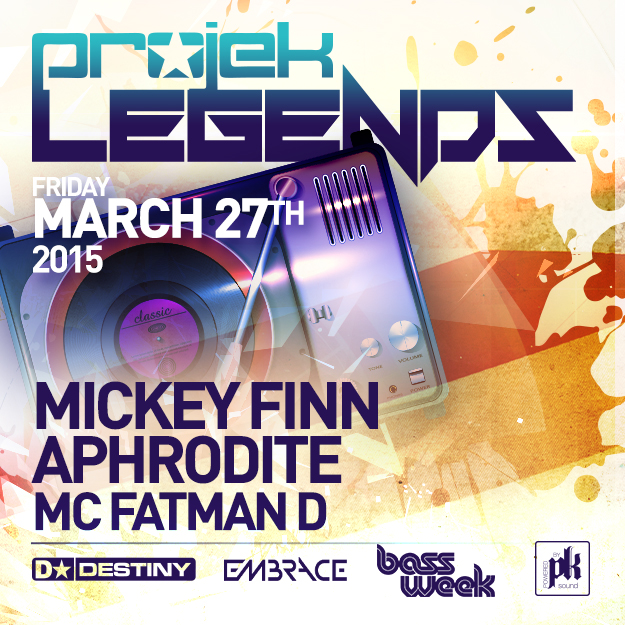 Following several encounters within the Leamington Spa club, he met Mickey Finn and Claudio Giussani that would help kickstart a joint label called, 'Urban Takeover'. As individual artists, they were already accomplished. Tracks like, 'Bad Ass' 'Women That Rolls' and 'Arsonist' we're regularly rotating at clubs and resonating with DJs. the label's mantra had the intrinsic factor of uniqueness. Anything and everything that was put out on Urban Takeover had an original feel to it. There was no room for what's now, it was only, what's was next. With a vast collection spanning over a decades, it is historically known as the label that procured the 'jump up' style. From rare dubplates to exclusive set recordings the importance of this label is worthy of discussion and admiration.
https://www.youtube.com/watch?v=guIyUEIN7kc
Never settling with his success in England, he branched out to gain strength in the American market. With a busy schedule and the constant change within sub-genres, he started creating his own dubplates. Merging genres together, he started cutting dubplates of hip-hop tracks like A Tribe Called Quests', "1NCE Again" and Blackstreet's "No Diggity" Those hits led to supercharged remixes and word spread quickly about the exciting sound DJ Aphrodite was creating. With a clear expansion in the underground scene all over Canada and the U.S. the unforgiving, darker sound of drum and bass was quickly building cult followings.
In 1999, he released his self-titled, debut album, to much acclaim. The album focused on the harmony of his earlier work and his continuous redefinition of jungle. Popular classics like "King of Beats" alongside the newer sound of, "Summer Breeze" furthered his commercial success and solidified his power within rave culture. Subsequently, he launched a world tour for the album traveling everywhere from America to Malaysia. With a constant chaotic schedule he still managed to create dubplates on the road, staying one step ahead of everyone else.
https://www.youtube.com/watch?v=UUfIqxmhjAY
Although his debut album was genre-defining, it was his sophomore album, 'Aftershock' that highlighted his ability to seamlessly merge all types of music. The album was released in 2000 and featured legendary hip-hop MCs such as Rah Digga, Big Daddy Kane and Schooly D. The inclusion of more vocalists on this effort was different from the sample-heavy vibe on his debut album and led to questions of what is authentically, 'underground'. Not caring about the purist ideology, he stood behind his choices and soon enough, everyone began following. Today, this album is important for showcasing how malleable drum and bass really is. From ragga and melodic vibes to jump up featuring hip hop aficionados, he hits all the right notes.
The mark that Gavin King has left on drum and bass has no size. He continues to tour the world and play sold out shows. Do not miss him at the Legends showcase happening this Friday at The Phoenix Concert Theatre!
Get your tickets HERE.