SNOW & BASS - January 30th, 2015 @ Ryze
(event info here)
In the midst of body-numbing temperatures in Toronto it's only reasonable that we bring three of drum and bass' heavyweights for a night of strict bass business. Get out of your winter woes and join us inside Ryze Nightclub January 30th to experience these legends in an intimate setting. Need more convincing? Just scroll down and get reacquainted with drum and bass royalty.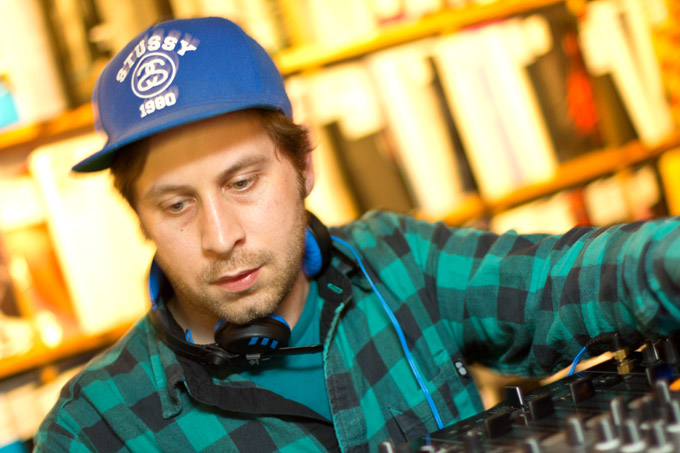 Logistics:
Continuing on the theme of brotherly love and musicality within the family, Matt Gresham better known as Logistics is a name that is synonymous with stunning, atmospheric production, specifically, in the liquid drum and bass arena. His brothers, Dan Gresham known as 'Nu:Tone' and Nick Gresham known as 'Other Echoes' helped corral him in the direction of drum and bass since it initially didn't grab his ear as much as rock and other forms of electronic music. After Dan introduced him to the  'Music Box LP' released on Full Cycle Records, there was no turning back. The release of the singles, 'Come To You/Music on Nu:Tone's label, Brand.nu kickstarted his career and pushed forward his production skills.
Shortly after he signed to the prestigious Hospital Records label in 2004 and released a slew of singles including the classic 'Spacejam' EP and the track 'Together' that had wide spread appeal. In 2006 he released his first debut LP titled, 'Now More Than Ever' was released and  received major hype from label manager and mate Tony Colman (London Elektricity) That album, then went on to a win at the BBC 1XTRA's 2007 Bass Awards. His follow-up album, 'Reality Checkpoint' was also highly regarded as multi-faceted yet, consciously dyanamic effort further solidifying his work in the scene. Known for stepping outside his comfort zone and creating music that has textural notes, he teamed up with his brother Dan under their moniker, 'Nu:Logic' and released a fan-favourite, 'What I've Always Waited For'. The cohesive project had good success with tracks like 'Morning Light' and 'Everlasting Days'. The list of achievements continue to rack up for Logistics. From countless collaborations with his brother and label mate to seven LPs under his belt, he keeps getting better. His constant headliner gigs around the world seem to be at an all-time high and there are no signs of this mastermind slowing down.