TorontoBreaks & Destiny present:
The SAVED BY THE BASS Tour with DEEKLINE!
Featuring:
DEEKLINE
(Hot Cakes, Sludge, Jungle Cakes, Rat Records, UK)
www.facebook.com/djdeekline
www.soundcloud.com/djdeekline
www.bassboutique.co.uk
With:
MARTY MCFLY b2b D-MONIC
MR. BROWN (Special Ragga Jungle Set)
SKANK HONTO
---
VENUE: 66 Gerrard St E, Toronto, Ontario
*** LIMITED CAPACITY ***
TICKETS: Starting at $20.00 in Advance, More at the Door
BUY ONLINE: destinyevents.electrostub.com
Also:
PLAY DE RECORD : 411 Spadina Ave. - Toronto, ON - 416-586-0380
Must be 19+ with ID / Doors Open at 10:00PM
---
WHO IS DEEKLINE?
A hero of the underground from the days of his Platinum-selling UK anthem I Don't Smoke Da Reefer, Deekline oversees a range of Hot Cakes imprints (Hot Cakes, Sludge, Jungle Cakes and the legendary Rat Records) all of which work tirelessly to propel street level artists into the forefront of the electronic music scene.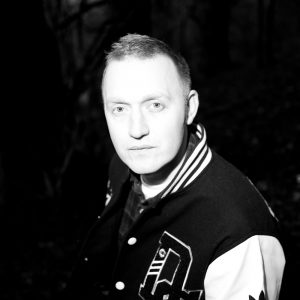 Deekline is that rare figure in dance music, the seminal producer who balances the cutting edge and the mainstream with effortless flair. Head of the London to Brighton-spanning Hot Cakes collective of producers, promoters and DJs, this bass music icon recently released new album Bounce 'n' Shake with studio partner in crime Ed Solo, an eclectic tour de force sent down with the kind of assurance one might expect from DJs who have sent bodies flying round the room at club venues across the globe for more than a decade
On a live tip, the Hot Cakes parties have achieved the rare feat of blowing up clubs on both sides of the Atlantic, in Miami, Spain and London. He's also known to put on a rump-shaking boat party or two on the river Thames. This year Deekline has headlined stages at Glastonbury, Boomtown, Nostock and is heading to Breakfast Perth, Austarlia in December 2015.
In the studio, Deekline is a bonafide musical shapeshifter, his impressive diversity having seen him rework the likes of Armand Van Helden, Old Dirty Bastard and The Prodigy and the Freestylers. Deekline recently mixed the massive TV advertised New York State Release This Is Bass 2015. He currently manages his own labels Hotcakes, Gutter Gutter, Jungle Cakes championing some of 2015's biggest bass hits including Its Good To Have The Feeling and Pass Me The Rizla ft. General Levy and Tippa Irie. With support from Annie Mac, Toddla T, MistahJam, Zeds Dead & Skrillex.
Fittingly for a producer whose Hot Cakes brand has become a byword for bassbin-shaking bravado, this is one artist who's cooking up a storm right now.