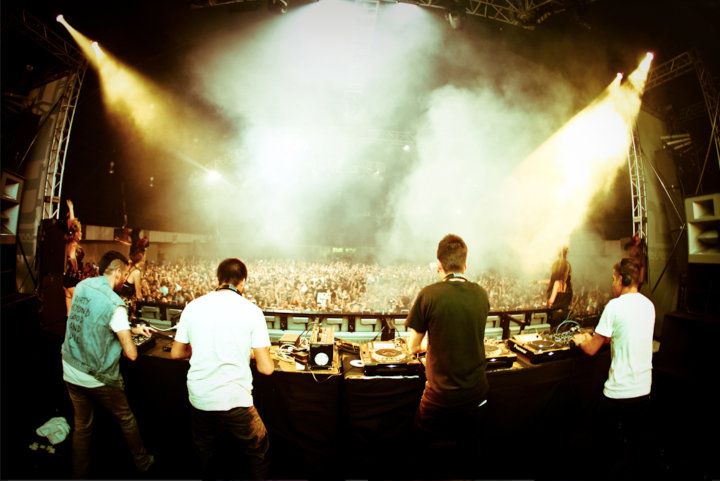 "It started as rave, it ended in a riot"
Two words come to mind when I think of the fabulous Dirtyphonics Live, game changer. Every once in a while something new hits the scene that is so wild and crazy and just pure magical madness you can't help but take notice. This is exactly what it was like the very first time I heard of these guys. For those of you living under or rock or possibly doing a four year mission in the very far corners of the earth, this is the infamous video that for me personally started it all.
"Dirtyphonics Live @ Jungle Juice 2008"
http://www.youtube.com/watch?v=rZjUMQdmpas
Charly, Thomas, Pho and Pitchin are Dirtyphonics Live, known for their innovative production style and live performances. Their music style is based on Electro, Dubstep and Drum and Bass. Dirtyphonics have in the past year created some of the most boundary pushing, genre hopping records in dance music. Recently releasing a remix of Skrillex's "Scary Monsters and Nice Sprites" these guys are on top of the world and are only getting started.
PROJEK: DIRTYPHONICS LIVE! FRIDAY NOVEMBER 25th @ THE GUVERNMENT
"You will probably burn 300 calories in one listen!"
DJ Magazine
"In this day and age and with how far we've come with music, it's hard to do something new and that's exactly what they'd done right from the start."
Shimon
Tickets On Sale Now: CLICK HERE
Other Ticket Outlets Found Here: CLICK HERE