For those that know him and those that don't, Tony Colman (no 'e'!) cuts a formidable figure. Having been involved in the D+B scene since the mid-90s, the co-founder of Hospital Records has been instrumental in the development of the genre as we know it today. Responsible for some of Hospital's biggest anthems (Round The Corner, Different Drum, Just One Second), Tony has cultivated a first class reputations both a producer and DJ. With an impressive back catalogue of singles, EPs, remixes and no less than five artist albums under his belt, London Elektricity always makes a big impression.
His most recent album Yikes takes a new direction from his usual anthem style drum and bass like "All hell is breaking loose" or his more melodic pop sound like "Just one second". Instead featuring a complete laid back sound for the mellow soul and lazy days. Showcasing his highly skilled production skills the instrumentals are first-class incorporating rock, jazz, and trance proving once again why Hospital Records are the kings of the modern (liquid) drum and bass scene.
DON'T MISS LONDON ELEKTRICITY (UK) @ DIGITAL DREAMS MUSIC FESTIVAL                   Digital Dreams Powered by Rogers  is Toronto's first ever outdoor Electronic Music Festival taking place at The Flat's @ Molson Canadian Amphitheatre on Canada Day Weekend
FOR MORE LONDON ELEKTRICITY SUBSCRIBE TO HOSPITAL RECORDS PODCAST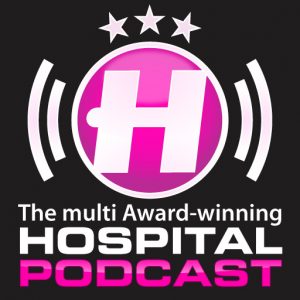 Hospital Records' Award winning podcast, hosted by London Elektricity. Bringing you the hottest upfront Jungle and Drum and Bass and Dubstep dubs, unsigned tunes and fast soul from the UK-based label. Featuring all the news from the world of Hospital, High Contrast, Cyantific, Nu:Tone, Camo and Krooked, Q Project, Logistics, Danny Byrd, Mistabishi, Netsky, Subwave, Med School, S.P.Y, CLS, Fracture, Neptune, Randomer, Trisector, Bop, Icicle, MC Wrec and Landslide, plus the people who have remixed for Hospital including Photek, Dillinja, D.Kay, Bugz In The Attic, Mr. Scruff, Calibre, Makoto, etc.

INCLUDING BASS STAGE FEATURING:
June 30: Rudimental I Fort Knox Five I NC-17 I Thesupermaniak I Spyne I Mr. Brown & Spinz I Grimm I Miss Bliss I Rick Toxic
Hosted by Caddy Cad, JD
July 1st: London Elektricity & Dynamite MC I Nu:Tone I Terravita I Marcus Visionary I Rene Lavice I Hydee I Everfresh I Lush I The Blizz
Hosted by JD & Trajady
CLICK HERE TO GET YOUR TICKETS FOR DIGITAL DREAMS MUSIC FESTIVAL 
Don't miss Toronto's first ever electronic music festival