What does the NBA and house music have in common? The multi-talented Rony Seikaly.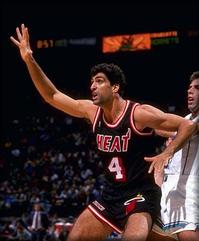 From an eleven year career in the NBA playing for the Heat, Warriors, Magic and Nets, to controlling the decks, he's the full package. The Lebanese-born, Athens raised superstar made quite the name for himself around his neighbourhood. In his parent's garage he decided to set up a mini nightclub and used his allowance to buy all the necessary equipment. From the record player to the bulbs and electrical wiring, he did everything himself. Rony's musical inspirations were mixed; his parents played a lot of classical music and he opted for more modern music during childhood like Kiss and Genesis.
Along with his connection to music, his 6'11' frame was undeniable. He was offered a scholarship to the University of Syracuse upon high school graduation and played four years of NCAA Division 1 basketball. During that time, he became a star centre defeating the likes of Patrick Ewing amongst many others, and setting new records at the university. Having such an esteemed career at Syracuse, got him drafted ninth overall by the Miami Heat. After playing with four different teams and setting major defensive records, he retired from the NBA in 1999 with an impressive eleven year run.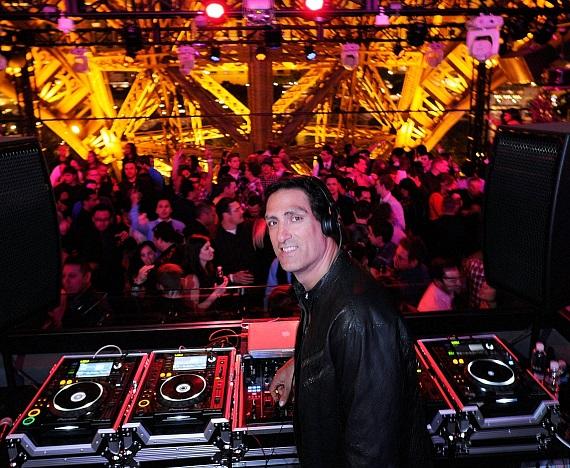 After a small hiatus, Rony went back to his first love, music. The sun-drenched house music hub of Miami where he used to play, was the perfect fit. Amongst owning restaurants there, he started to focus on his music and got gigs at coveted clubs like, LIV. With a strong backing from artists in the scene and his own abilities. he landed more shows all over the U.S. and abroad including some major clubs in Ibiza, New York and Los Angeles. Miami however, remained home. He opened up his own studio and started producing more material. By 2010, he released his first EP titled, 'House Calls' on the legendary Subliminal Records which was produced by the house music boss himself, Erick Morillo. Since then, he's released a number of amazing songs along with a full album mix, 'Nervous Nightlife Presents Rony Seikaly'
The nickname of 'Spin Doctor', given to him by his teammates for his low post moves on the court, now so perfectly encapsulates his career as a successful DJ. With more projects on the go and his radio show, SugarFree, his star continues to shine.
Check out Rony Seikaly at 'Family Affair' on Sunday, February 15th 2015.  More Info HERE